Discover the mesmerizing Fluid Art creations by Suzane Christie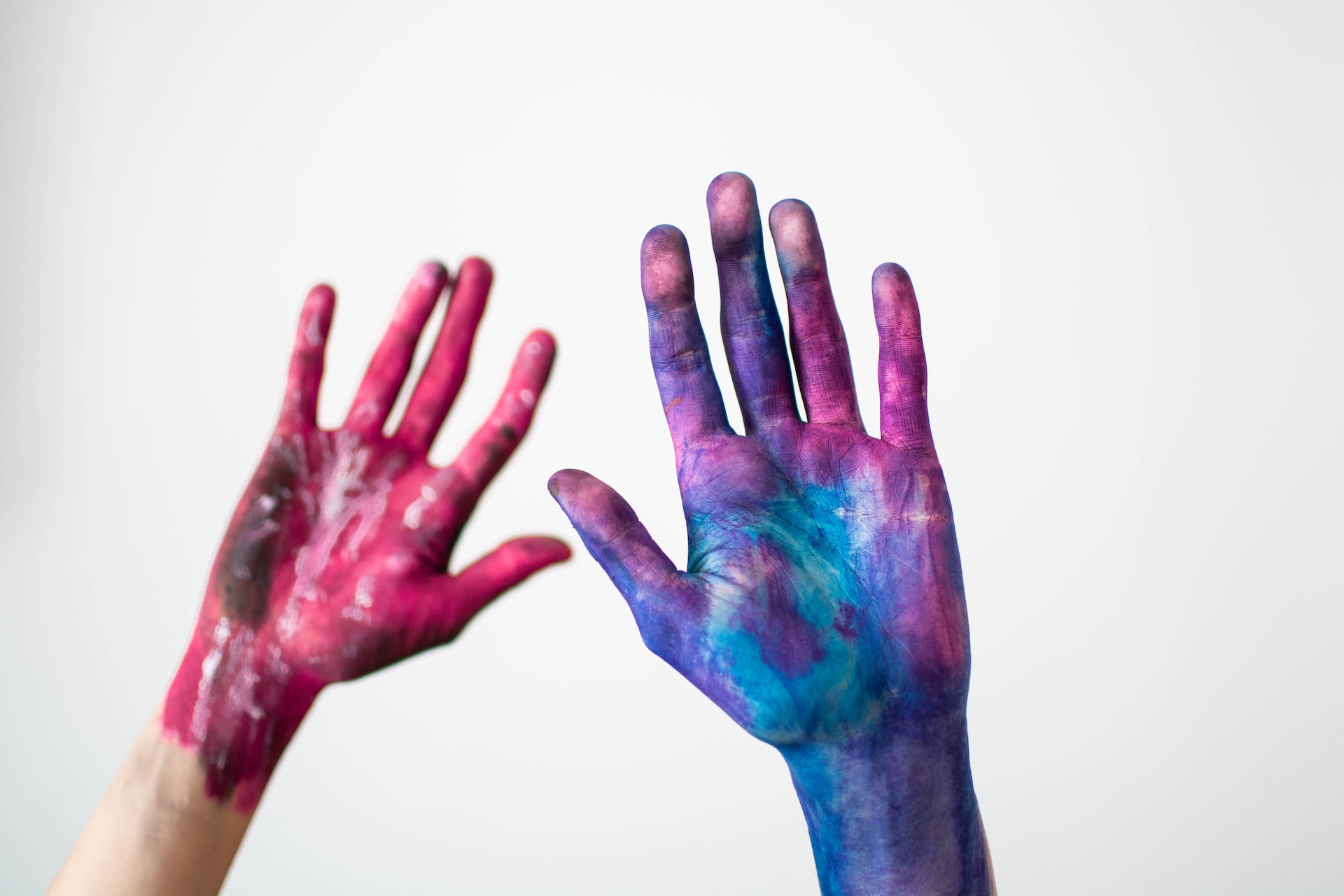 "I believe we are all creative beings - created to create! The process of creating... of breathing life to an idea or an image in our mind, allows us to connect with a divine power bigger than who we are...
and that is a sacred space and a beautiful moment to live in."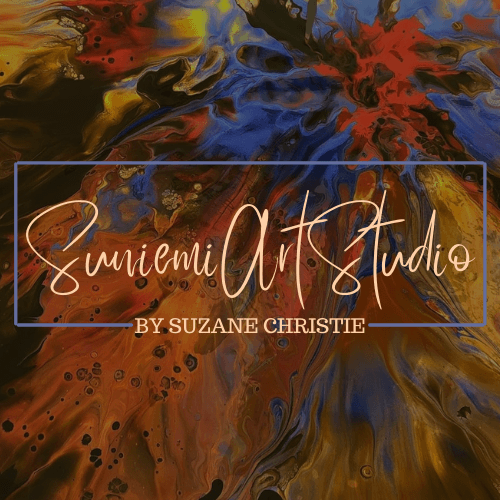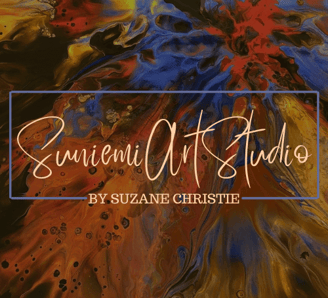 Learn Acrylic Pouring through Private & Group Workshops
My enthusiasm lies in imparting the beauty of fluid art, as I firmly believe that the therapeutic power of art should be accessible to all.
Whether it's finding delight in its visual appeal or discovering serenity through hands-on creation, art's essence has something to offer everyone.
With a Bachelor of Science degree and a professional background spanning over 25 years in Communications, I possess the capacity to unravel complex ideas and present them in simple, teachable moments
I love exploring new color palettes and experimenting with new techniques! If you have a space or a wall that you want to bring alive, get in touch with me! I'll be happy to create a specially commissioned acrylic pour painting, according to your taste and needs.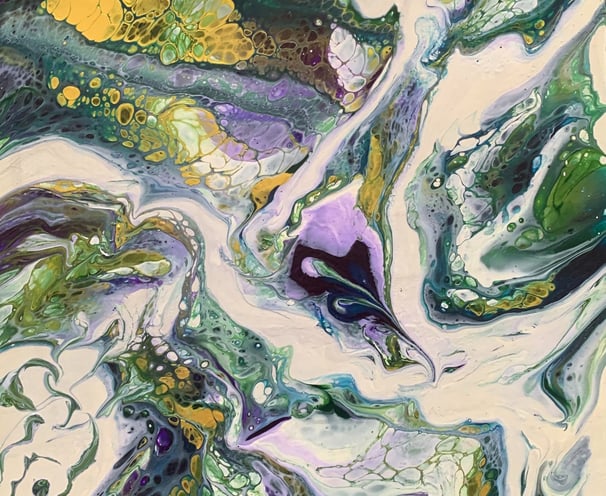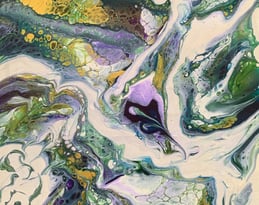 Pricing and timeline for all commissions will depend on the size, color palette, and technique of the commissioned artwork. On average, an acrylic pour painting will require 4 - 6 weeks, after a concept is finalized.
Please email me for inquiries.